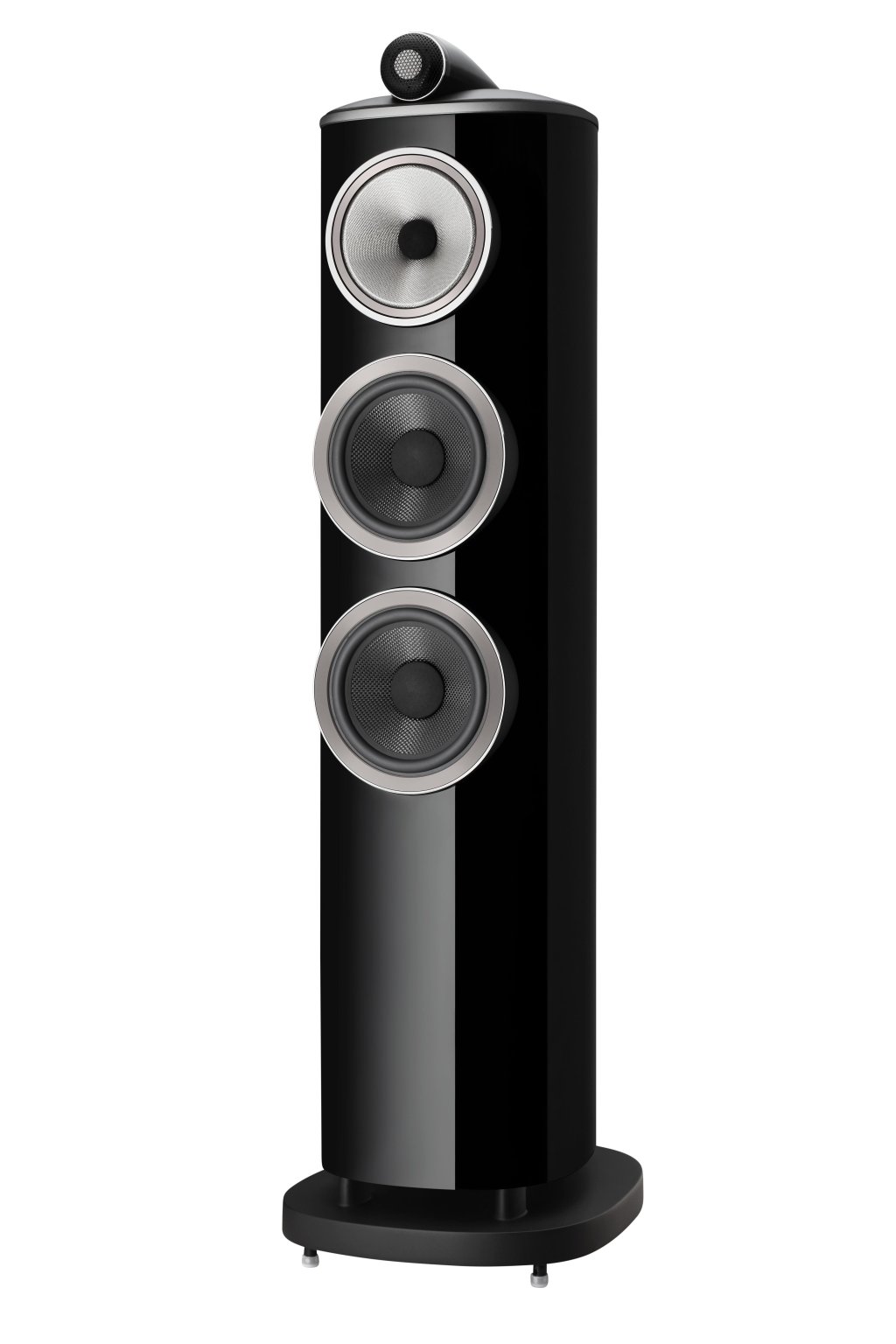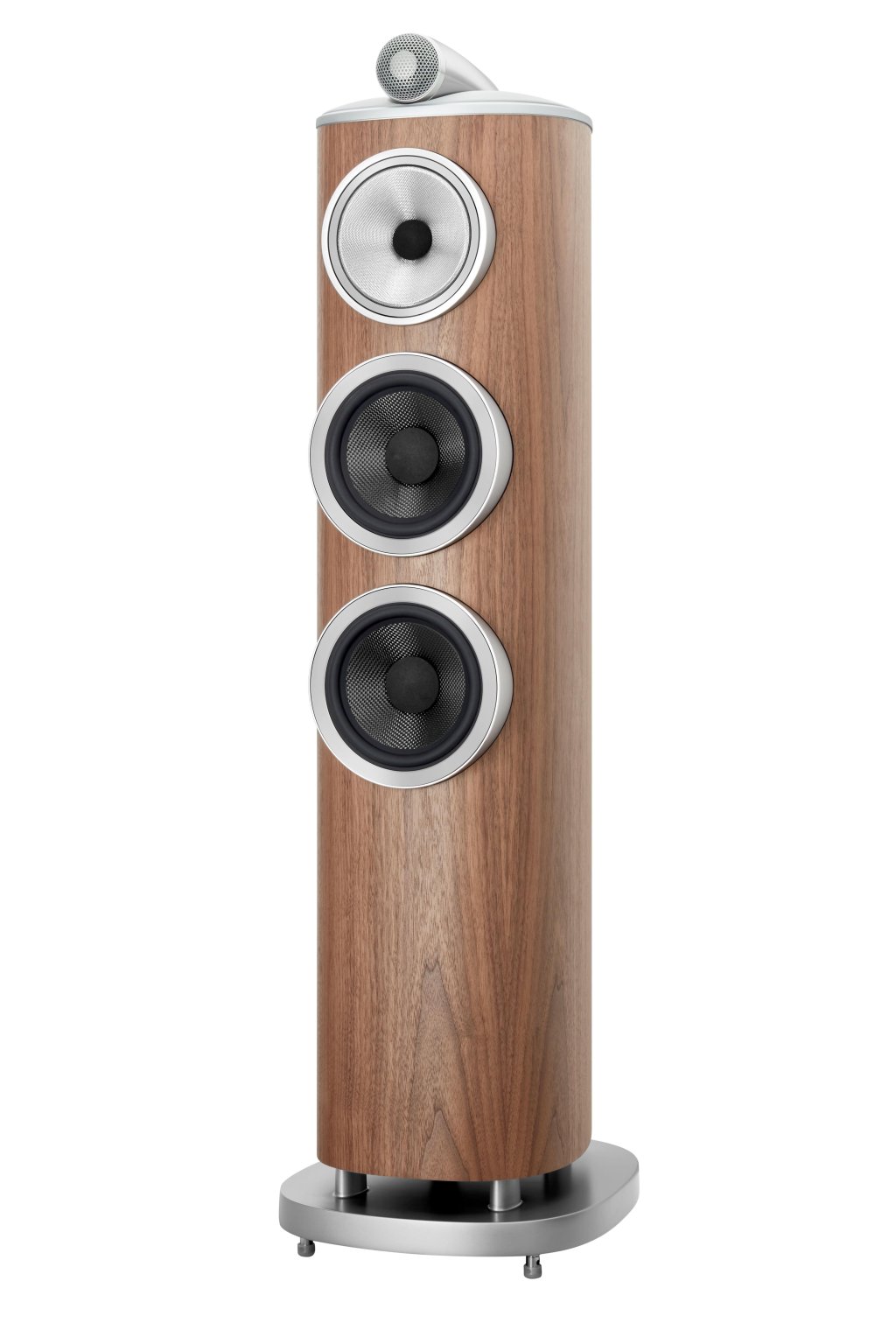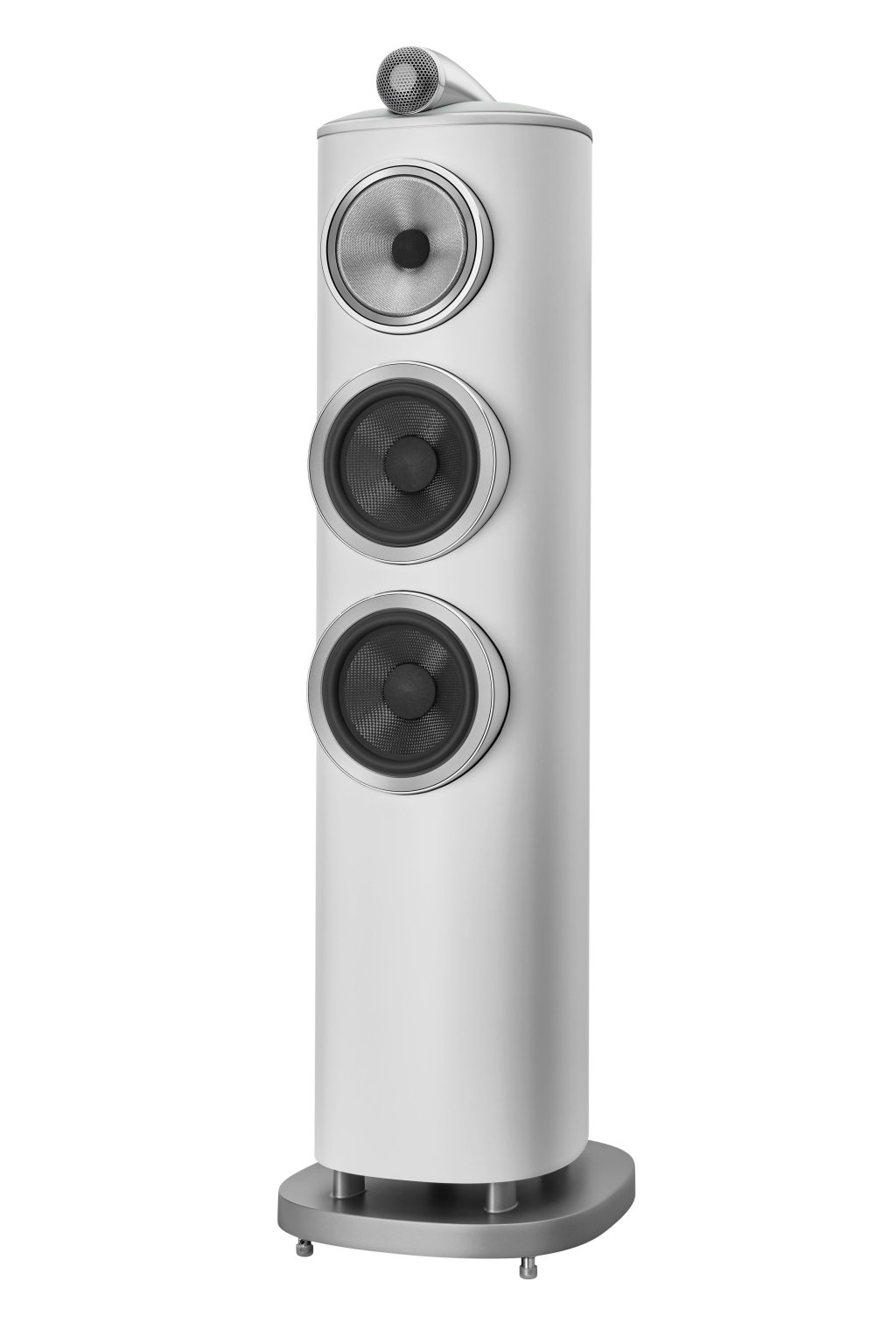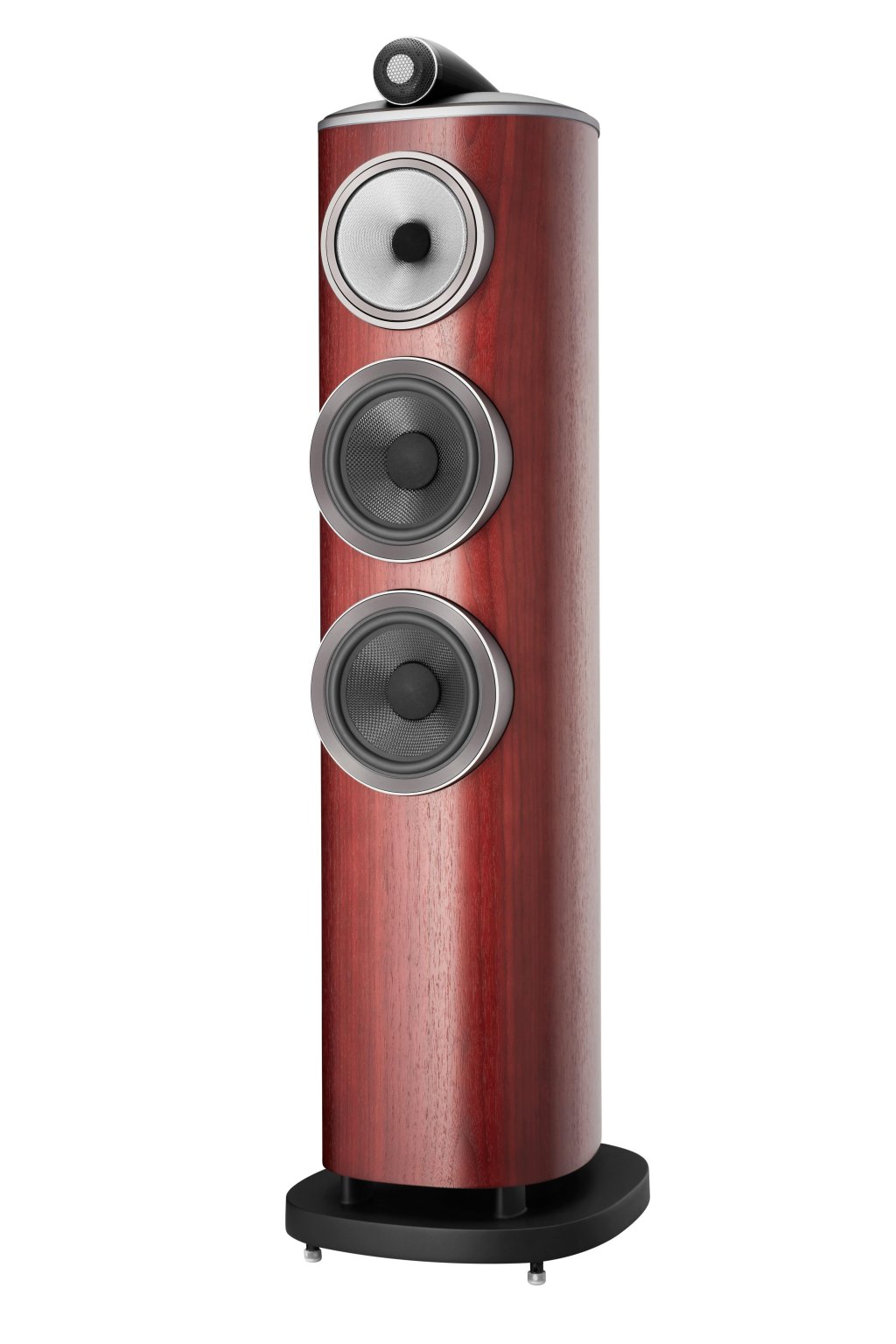 Bowers & Wilkins 804 D4
£11,000.00
Available in store only
For listeners who prefer a more conventional aesthetic but crave the performance of an 800 Series Diamond loudspeaker, the 804 D4 is the perfect choice. Its new reverse-wrap cabinet follows the proven design principles established by its larger siblings.
See all our Bowers & Wilkins products ›
The 800 Series cabinets are formed from one continuous curve, backed by a spine of solid aluminium, so sound dispersion is improved, and cabinet reflection is reduced.
804 D4 is massively upgraded next to 804 D4. Its stiff reverse-wrap cabinet design features a full-length aluminium plate behind the baffle, an aluminium top section detailed with Leather by Connolly and a new rear-mounted crossover enclosure. Its port now fires downwards rather than forwards on to an all-aluminium plinth and, as with all three-way speakers in the new range, its midrange drive unit features the revolutionary Biomimetic Suspension.