About The Sound Organisation
Our history - the early years.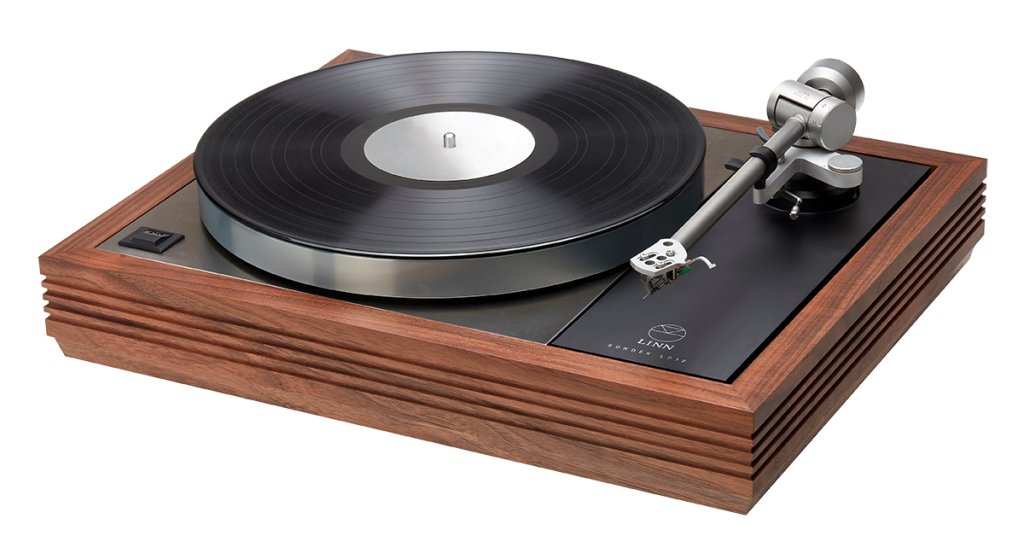 In the very beginning, The Sound Organisation was started down in Southwark in London. Both Hamish and Roger Macer, the original founders, had earned their HiFi spurs at Grahams HiFi in Islington.
But in 1981, after two fruitful years at Grahams, Roger left followed a year later by Hamish and together they to helped create The Sound Organisation in large rented premises near London Bridge together with sleeping partner, Andre Slezak. Roger was a whirl of determined activity, not only a great salesman but also inventive, and he soon manufactured the first SO product, The Sound Organisation Turntable Table. Hamish soon discovered that using the SO Table under a Linn Sondek LP12 Turntable gave it a better, clearer sound. A small industry was accidentally born.
Hamish left the London shop in late 1984 and started here in York on Christmas Eve of that year in a small rented shop at 36 Gillygate.
He was pleased to sell a stylus brush that day, the shop's very first sale, closed up and left for the South Coast and the Christmas Holidays.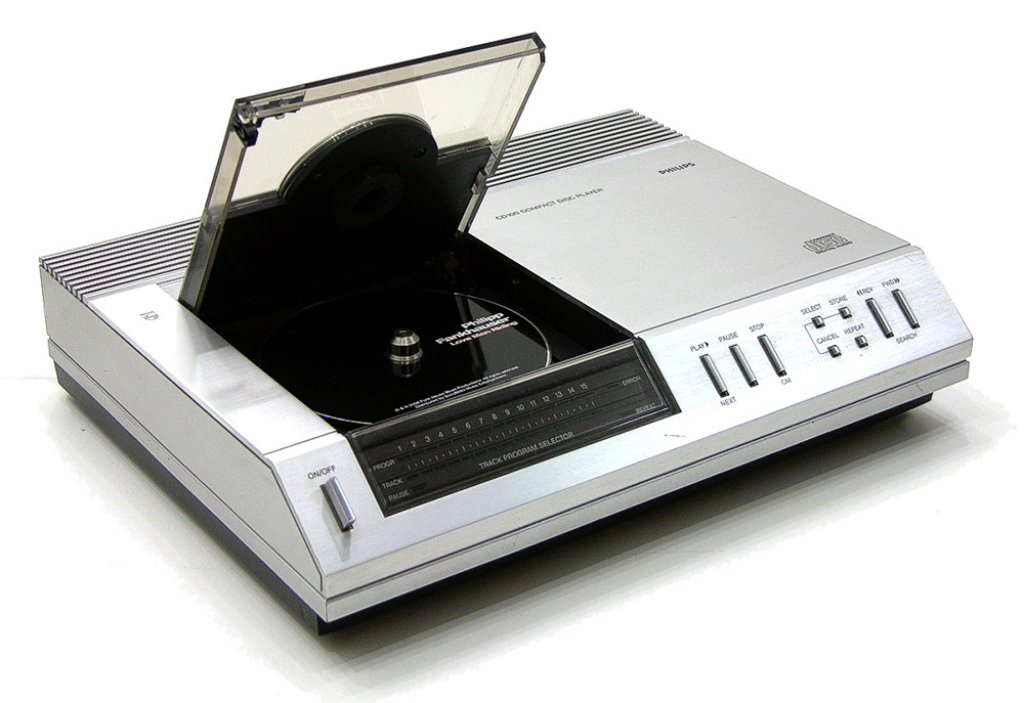 We've had a long journey from those days. Back in 1985 the turntable was still making the best music and Linn's LP12 was king. But soon CD Players, then seen by this shop as a poor substitute for the record player was fast gaining popularity for its great convenience, "The Perfect Sound Forever" as Philips famous catchphrase promised. And sales of CD players quickly overhauled those of record players. At that time, many customers sold their turntables and records (sometimes to their later regret).
Back then, we were selling most of the brands we still stock today: Linn, Naim, Rega, Arcam, KEF together with others that we no longer carry: Roksan, Onix, Micromega, Nakamichi, NAD amongst others. Bowers and Wilkins (B&W) was a later and welcome addition.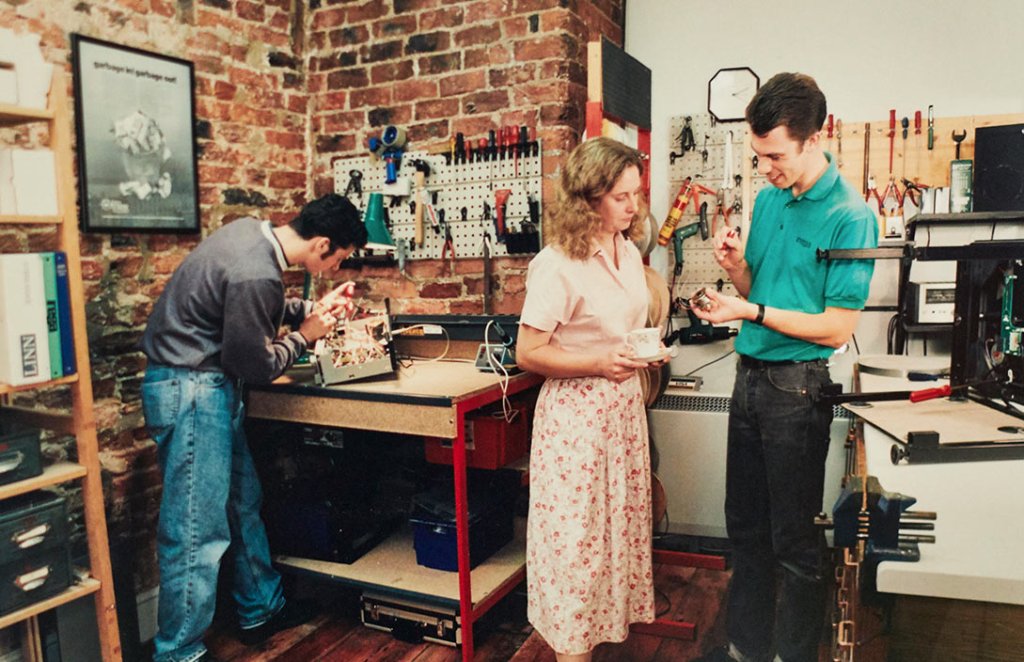 David Prickett, then a lad of 19, joined the shop in 1985, leaving again to finish his degree in Electronics and then re-joined us. Maggie Brown then joined the fray in 1988. Bob Priestley joined us in 1996 and John Ingamells, our engineer, in 2000. Matthew, Hamish's son, joined the company in 2014 to take over the role of bookkeeper from Maggie.
Old staff members we remember with affection include David Allanson, David Hallaways who later joined Rega as UK Sales manager, David Ellwood, Adrian Lightly, Simon Sharrock, James Pickering and Alex Benson - all of whom we are still in contact with.
We moved shop in 1987 to larger premises at 16 Gillygate to accommodate the bookkeeping department with Maggie as Commander in Chief, and also to provide valuable extra storage space.
Then in 1990, a big move, when we purchased and re-furbished the much larger 2 Gillygate, where we remain until this day.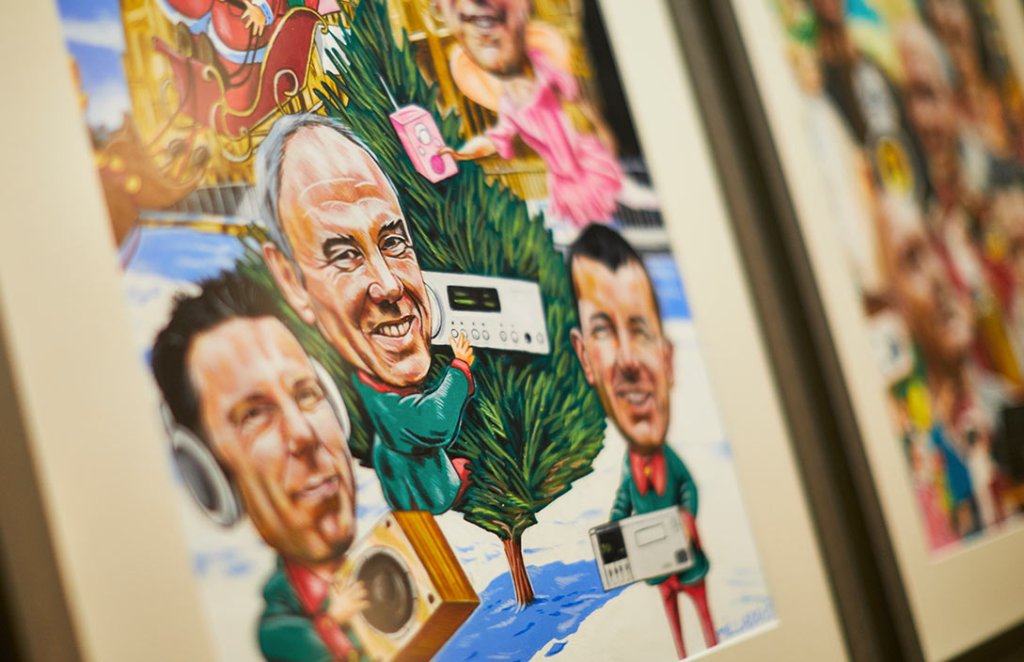 HiFi has changed its nature through the years with the introduction and rise of CD, the death of the Cassette Deck and Reel to Reel recorders, Mini Discs, Laser Discs, Dat Tape, DVD Audio and the weakening of SACD. The introduction of Surround Sound with Audio Visual DVDs, then Digital Radio and DAB, the growth of Multi-Room Audio, and now, more recently the introduction and rise of Digital Streaming with 24-bit downloads, Internet Radio and Internet downloads that in its turn is beginning to threaten the CD itself - almost going full circle.
Ironically, old turntables have been recovered from attics, dusted down, if not by their original owners then by their children who, in this instant digital age, are discovering afresh just how good records can sound. Vinyl, it seems, has survived them all!
"Will go back to them. David explained everything, lovely man."
Mr & Mrs A, Thirsk
"Again, could not do enough for me!"
Mr & Mrs J, Leeds
"Been with Sound Org for 25 yrs and have bought all my equipment from them."
Mr & Mrs W, Whitchurch
"Had a lot of time for me, wasn't pushed into a decision over anything and were honest."
Mr C, Leeds
"Have used them for a number of years and always been provided with 1st Class Service."
Mr E, Doncaster
"In over 20 years I have always received superb service and advice from the Sound Org"
Mr K, Darlington
"David came a long way and spend a great deal of time and effort to set the kit up."
Mr L, Milnthorpe
Allowed me as much time as I wanted to make a decision
Mr M, Leeds
"Superb as always, multiple auditions, plus a home demo. Could not do enough for me."
Mr P, Leeds
"Very helpful and knowledgeable. A credit to the HiFi industry."
Mr R, Hull
"Friendly, expert, great attn to detail. Took time to install & explain"
Mr S, Wetherby